Thursday, January 21st, 2010 at 6:02 am
Wonderful food without lifting a finger…
Passionate about food? We offer quality food and outstanding catering service to a wide range of clientele and events.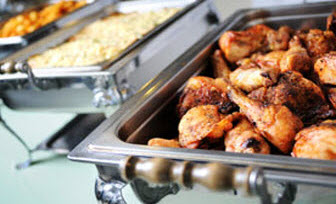 We provide catering services for all types of business occasion, whether it be food for a corporate event, a business lunch at your office or just simply tasty baguettes and salads delivered to your workplace. We also cater for private dinner parties, luncheons and supper parties as well as food and drink for all those occasions when it is just easier to get someone else to do the food – birthday parties, anniversaries, christenings, funerals and of course, weddings.
Why not have a look at some of the suggested menus we have created for these occasions or read what some of our happy clients have said about us.
If you would like to talk to us to request a quote for your event and to discuss menus and the delicious food we can prepare for you, please do not hesitate to get in touch even if it is just an idea at the moment. We would be delighted to hear from you. Call: 716-537-9361
…And we clear up afterwards too. What a treat!
Exceptional Catering For All Occasions…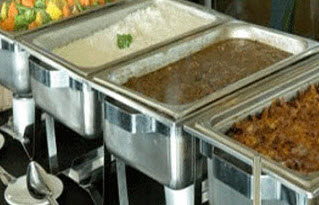 Catering By The Valley offers the finest quality custom catering for all occasions. We will bring our innovative cuisine and distinctive taste to you, whether it's for weddings, parties, birthdays, corporate parties, holiday get-togethers, or any other special event. We are located in Holland, New York and cater events in the Holland area and all throughout Western New York and the Buffalo, NY Area.
Our catering menus are the perfect accent to any party or function. Choose from a number of selections or design your own package of menu items and services with the help of our professional and knowledgeable staff.
Catering By The Valley offers prompt and reliable service by an experienced, professional staff. Our food is always fresh and flavorful. Please use this site view sample menus, or contact our sales staff for a quote on your next catered affair, and let us help you create a memorable event. Call 716-537-9361 today!